2011 The North Face 100
Back again. On the weekend of the 14-15 May 2011, I competed in my 3rd
TNF100
in the Blue Mountains.
PreEvent
With a mixed lead up of spraining my (warning link contains photo of injury related photo)
ankle
on a night Mt Coot-tha Training run a month out. It provided a longer taper - A little longer than I had hoped, but fortunately I received some excellent physio treatment from Odilia at
Paddington Physiotherapy
(5 session in 4 weeks), with a week out, managed to go for my first run (10k) since the sprain and all was good. Coming into the event, it was a weird feeling. No real pre-race nerves. I figured having this twice before, I knew what  I was in for. I was targeting between 20 and 24 hours. Given the first time, I did it in 24 hours, and then last year was 20 hours. But with my lead up (not as much training as previously done and my ankle), I would be happy with a 20-24 hour finish.
Diet
Changing things around this year, I'd thought I would go a Supplement option as opposed to the Carmens Bar strategy that I have done previously. So I tried out the
Hammer Nutrition Kokoda Challenge Pack
, basically consisting of  Powder Stuff (also marketed as Perpetuem), Energy Bars, Gels and Endurolytes Capsules. See diet analysis overview below.
Event
No leg by leg details this year - if you want that - look at the previous year... Highlights below;
With the first year of the the split starting time based on expected finishing time, I figured starting in the 3rd wave was appropriate. The split start gave a much less "big bang" start, but was much better overall. Getting into the first 5-10 kms with the sections of single trails, most runners I was with - were all going a similar pace. So full credit to AROC for this initiative - as it's better than the 5-10 minute wait at the start of the single tracks...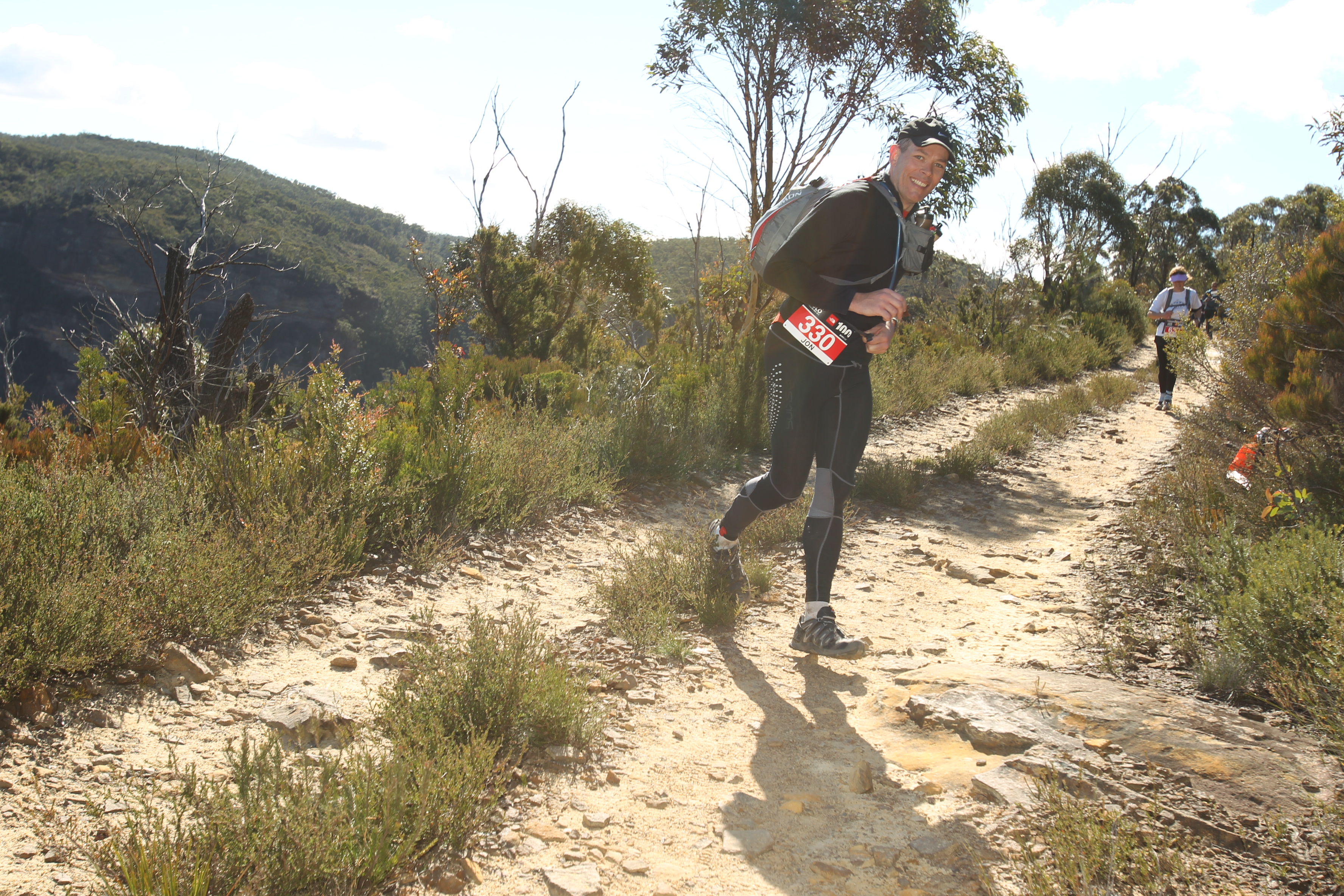 Check Point 2 - First mandatory gear check - both the headlight and backup light - check... Seeing Lisa and Rupert at the half way checkpoint (54km) provided time to have a good chat, and get some good encouragement for the 2nd half of the race. Managed to change into some warmer gear and swap some of my pack around. A bit of a fatality here, but that will come later. Leaving Checkpoint 3 was a refreshing run along some tracks and roads leading up another hill. It was also getting dark and I was about 4 kms into the leg it was time to pull out the headlight. hmm I won't say what happened, but had to use my backup light. Going for a small light weight pack, I only packed a backup light being one of those manual wind on, self generating power lights. Winding up my light every 10 steps was a good way to keep me amused going up the 800 or so stair case. I often had to stop and wait for other runners to catchup and borrow some of their lighting for the downhill sections. Fortunately, like any boy scout, I had a proper backup backup light waiting for me at CheckPoint 4, only 9kms of running in the dark / or using this hand held wind on light...This probably lost me a good hour of pace here. Heading through to Check Point 4 was the renoun 800m over 9kms incline. Note for future runners, the hill starts at the "creek crossing" - which involved getting your feet wet (again), but that's a good countdown when your starting the incline. Certainly helped this year with the Garmin to countdown the slog. I also pulled out the ipod for this section for a bit of a distraction and fire up music!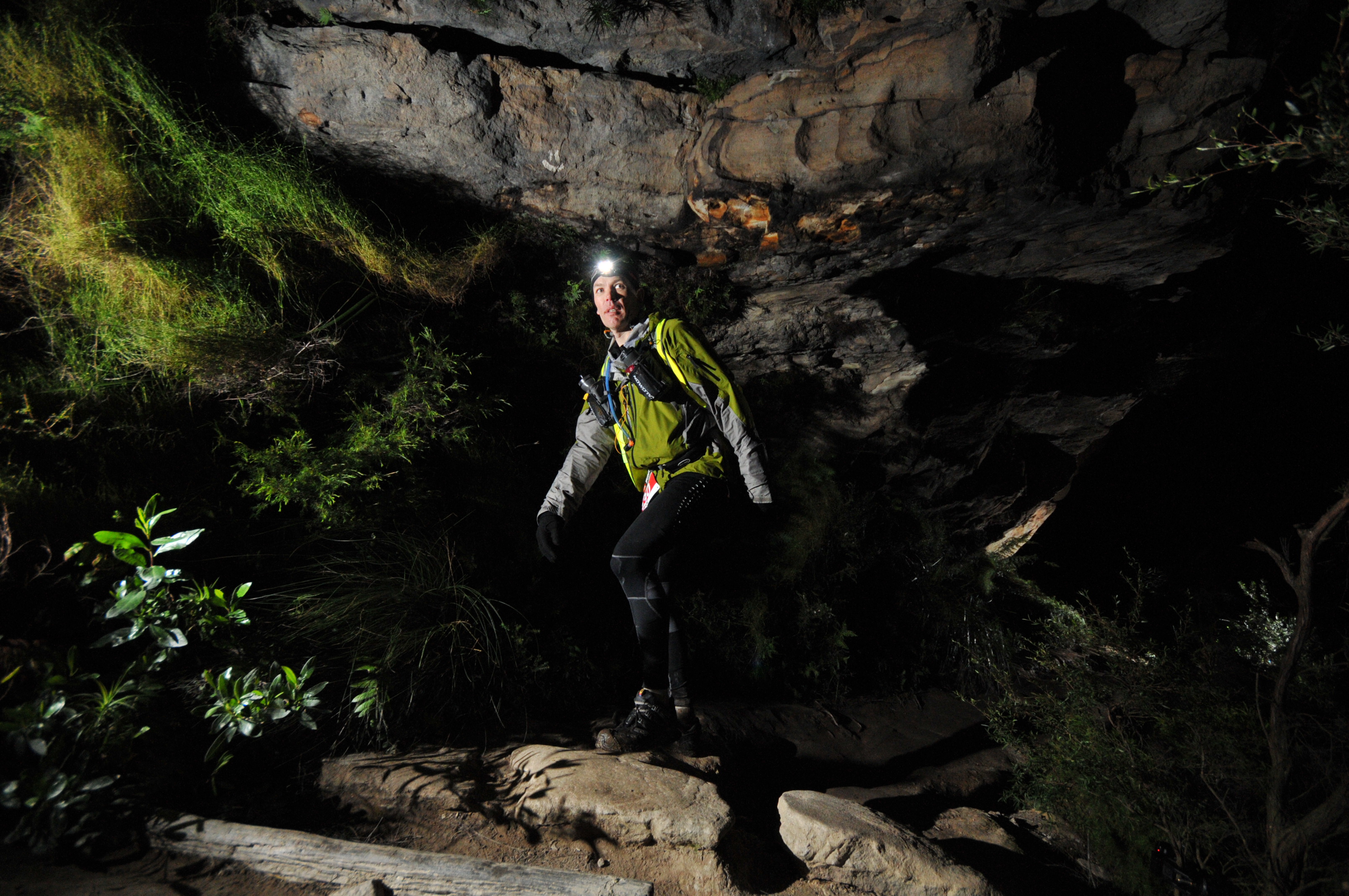 Finally at CheckPoint 5, I was worried about my time, now figured I was heading towards getting the buckle, but also knew the last 10kms is the worst (mainly mentally), so I popped into get some Glucose lollies and hot milo and continue the race. Seeing alot of other runners wrapped up in blankets near the fire, I figured if I try to get warmer it would cost me a good 30mins of time. So I just kept on going... The last leg was familiar, so I managed to keep up a reasonable pace and with the knowledge of the end not too far away, it gave me the ability to push on through.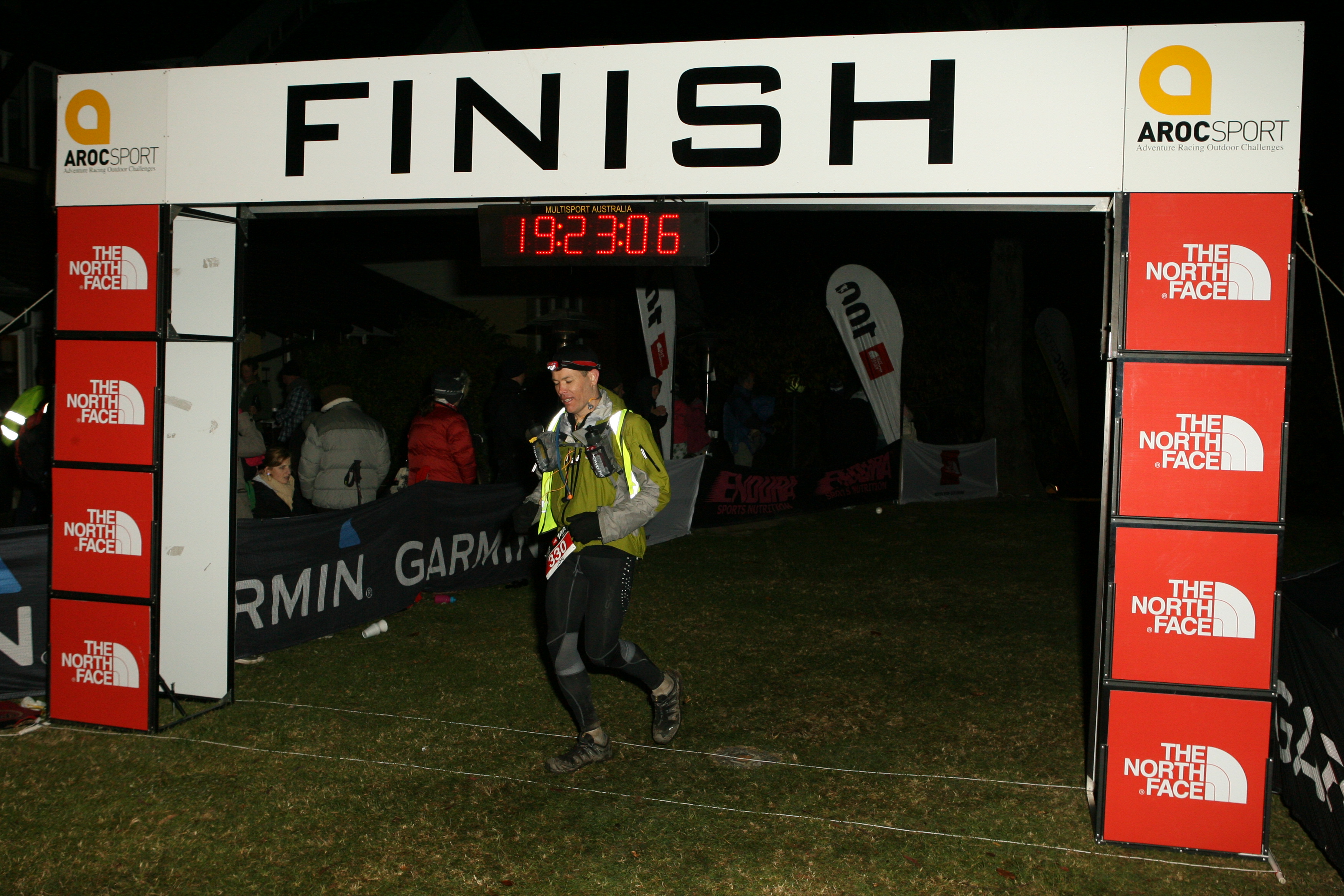 Finally hitting the Fairmont Resort and with a surprisingly large crowd (least 30 people) it was great to finish in 19.17.59. Shame my Garmin died at the 98.5km mark, but I managed to get 98% of the event - so that is fine by me.
Garmin Analysis
Timing - Average moving pace 10 mins to a kilometer with maximum speed at 6km an hour.
Elevation - This looks pretty accurate. Not many times did I loose satellite reception, so I'd say this is fairly spot on.
Heart Rate - Interesting at a peak to start with, then gradually having lower maximums. This makes me want to stick to long distance events.
Cadence - Interestingly around 80 steps per minute maximum and far less on the hills. Probably due to my longer / slower strides up.
Calories - 10,103 C - Equal to approx 12 whoppers Cass!
Elevation - 5,279 m - running up Mount Kosciuszko twice
Diet Analysis
With the Hammer Products, over the 20 hours, it provided a good baseline to know;
Each Checkpoint refill 2 bottles and put powder stuff in.
Every Hour have a Energy Bar
Every Hour have a Endurolytes Capsule
Gels - 15 mins pre to all big hills (8)
In my opinion;
Powder (Perpetuem) - Worked well but tasted worse as the race went on. But noticed the improvement of sustained energy levels.
Every Hour have a Energy Bar - Worked well. Even though they were dense and tough to eat, a good drink alongside assisted the consumption.
Every Hour have a Endurolytes Capsule - Started with 1 each hour, then went to 2 an hour. I don't think they did much for me. I had one fizz tablet near the end, and that was a much preferred
Gels - 15 mins pre to all big hills (8)
I'd certainly use the Hammer products again. Removing the Electrolyte capsules and replace them with the Fizz tablets. Additionally I had some fruit at each checkpoints and some hot milo at Checkpoints 4 and 5. I was also craving some glucose lollies and salt at checkpoints 3,4,5 which I should have included in my diet in the earlier parts of the race. Official Stats: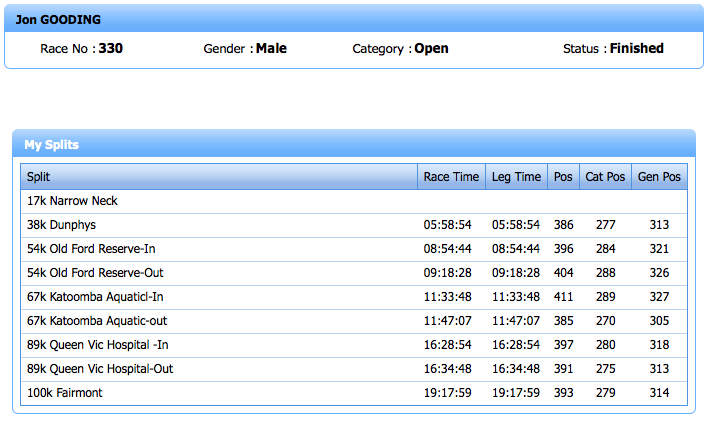 Finally, when asked if I will do this race again. I'll leave that answer to the sponsors of this event, The North Face - as their tag line is "Never Stop Exploring", and I have done this event 3 times now (in the Blue Mountains), it's time for me to explore some other similar races outside of the lovely Blue Mountains. Any Suggestions ;)