2015 Hong Kong 100 Ultra
For any trip I do with work or pleasure, I try to attach an event on it it to experience a bit of the local sports culture. As a major bonus for me, the annual trip to Singapore had me looking for nearby events on this weekend, and fortunately the HK100 was on! At least I had plenty of warning, as reading the previous race reports and it normally fills up fast - and even needs a ballet entry. I submitted my entry right on when they opened, and waited patiently for the ballet result.
After finding out on 26-SEP-2014 that my Ballot entry was successful (I later found out during the race that if a country has less than 6 entries, they get an automatic entry - Although I did see more that 6 Australians on the course - so I was lucky) I managed to organise logistically to be in Hong Kong from the Thursday PM, for a Saturday Morning Start.
The actual start was in the Mainland to the East on the New Territories (see the map if you have no idea like me). Apparently a 1 hour drive from Hong Kong Island. I took a Taxi from the island at around 5.30am and after $250HK later and 40 minutes I was at the start line with plenty of time. One significant different to Hong Kong coming from Australia at this time of year is the temperature! It was actually quite chilly, standing around waiting to start at 8am. After a bit of chit chat with some other UK and Australian Runners, I dropped my 2 bags (1 for the 50km mark and the other for the finish) at the drop off point and patiently waited to start. Another thing about this race that was different to most of my previous, was that I had no idea what I was in for, in relation to the course / hills / terrain and distance between checkpoints. I thought this would add to the adventure! My only plan was to try to do 8 hours for the first 52km, then 12 hours for the second 48kms.
The Start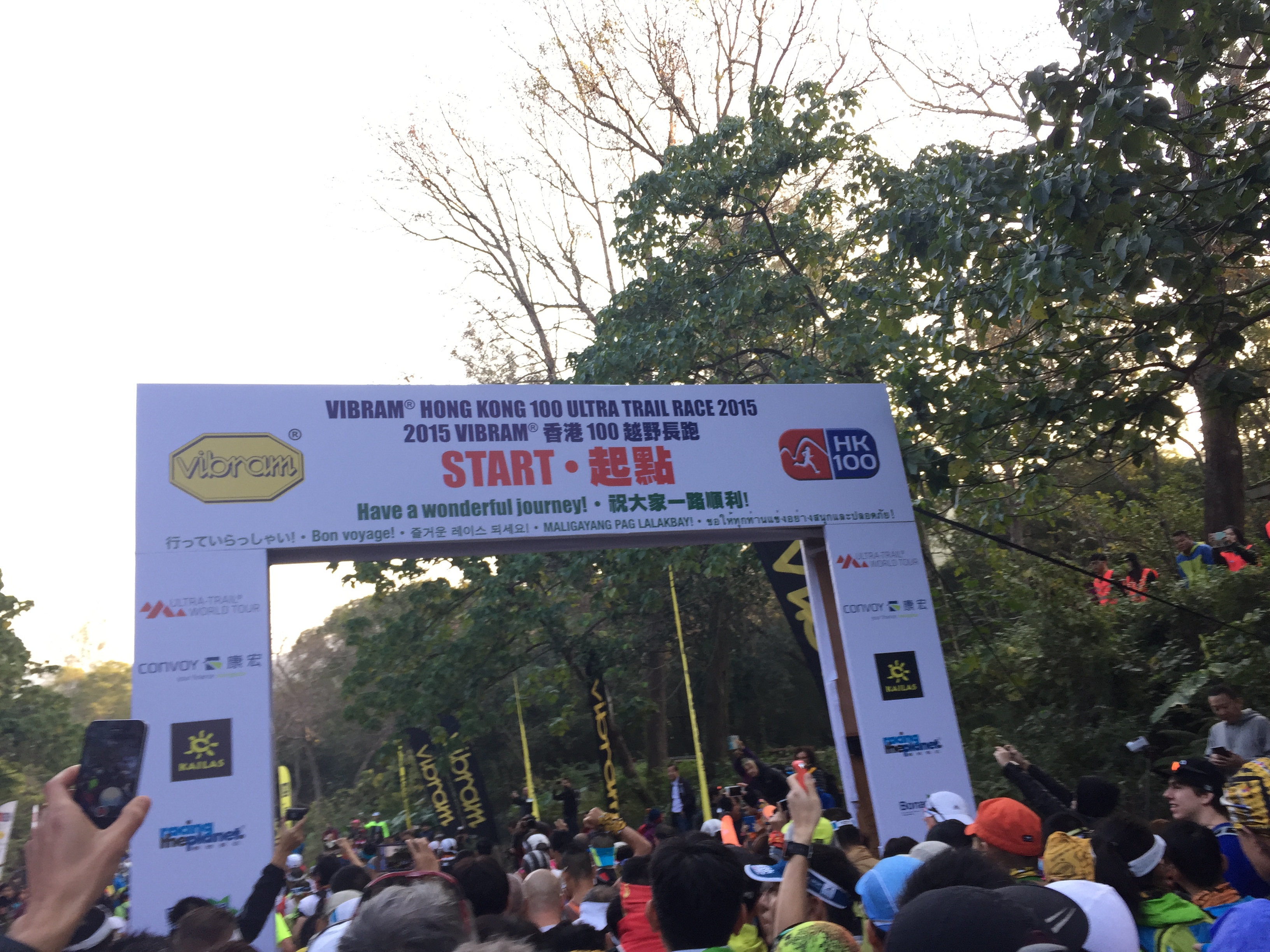 So at the start line, I was about in the last 1/3 for the start, and once we were off it was a happy pace along a bitumen rd for about 500m and then a sharp corner onto the first trail (although I couldn't see it because it was so crowded). The numbers for the event were officially 1800 starters and it felt like every one was entering the trail at the same time. So walking / bush bashing to try to get ahead and finding a decent rhythm, I just settled to go with the flow and take the speed of the walkers in front. Note to future runners - try to be near the front for this section otherwise it feels very slow for a while!
After the crazy single trail, it opened up onto a couple of scenic dams. With a chance to get some easy flat kms in, it was also a good chance to have a bit of a chat with the people around. Although I notice a few things, but I will save them for my final comments at the end. I found a couple of other Aussies, turns out to be a husband a wife from Sydney. She works in an Aboriginal Art Gallery and he is an Accountant, the main thing I learn from the couple of conversations was that this was known to be harder then the TNF100 in Sydney. Good to know, but still still feeling pretty good so managed to get a 5.05min/km in. Should remember to take it easy.... The first "Support Crew Point" came and went, this was only at 10km and there was only 10-20 supporters there, next up a fun hill either up stairs or a Plastic Covered Power Cable. There seems to be a trend already of people avoiding the stairs. Anyway, I am happy with the stair option and find it faster given I don't have to balance as much on the cable tubing.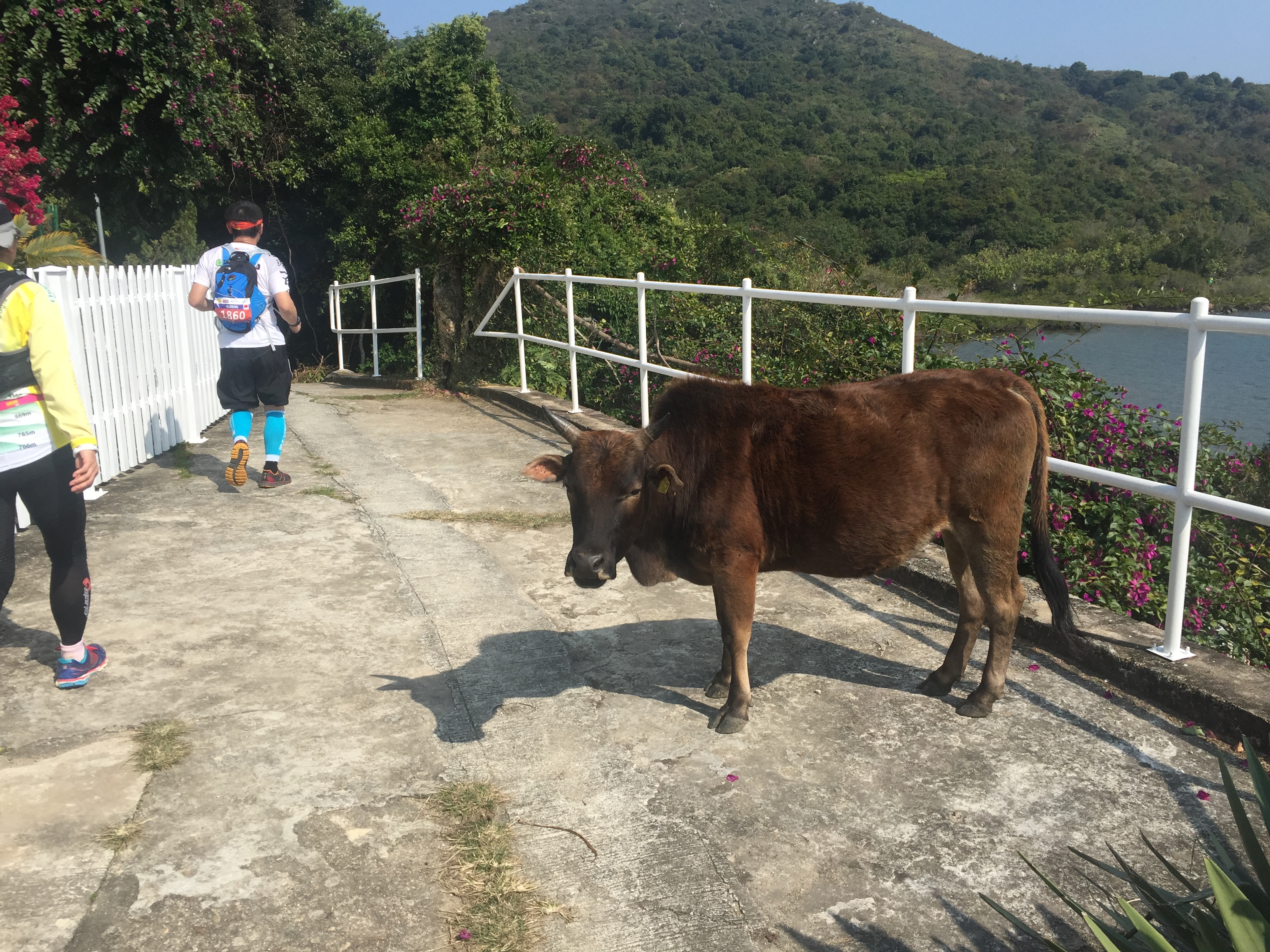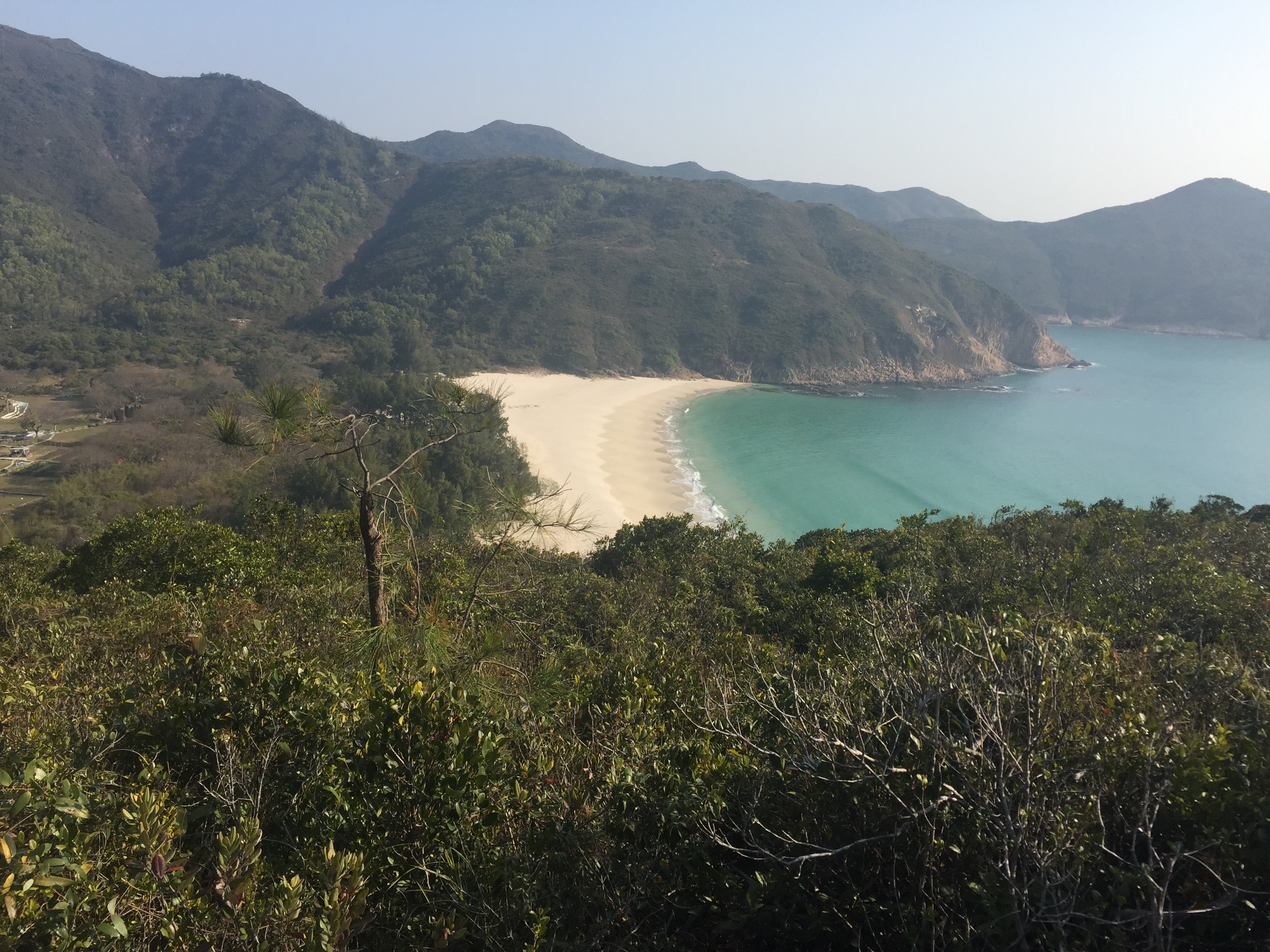 Once we get over the hill, it's awesome to see the beaches with distinctive sand and rolling small surf. Given it was so cold, I wasn't interested in getting wet, but running from bitumen / rocky trails to Sand certainly made for some interesting foot movements. Going from CP4 (45km) to CP5 (52km) was a real mental challenge. I have planned on meeting Lisa and Team at 4pm (to meet my 52km 8 hour goal), given I hadn't really looked at the elevation profile, I thought this leg wouldn't be to bad. It was probably the hardest - knowing I had the troops waiting for me at the end, the hill went forever! Then even once at the top, it was a long way down until finally hear the chants of the support crews when the runners arrive.
52km Check Point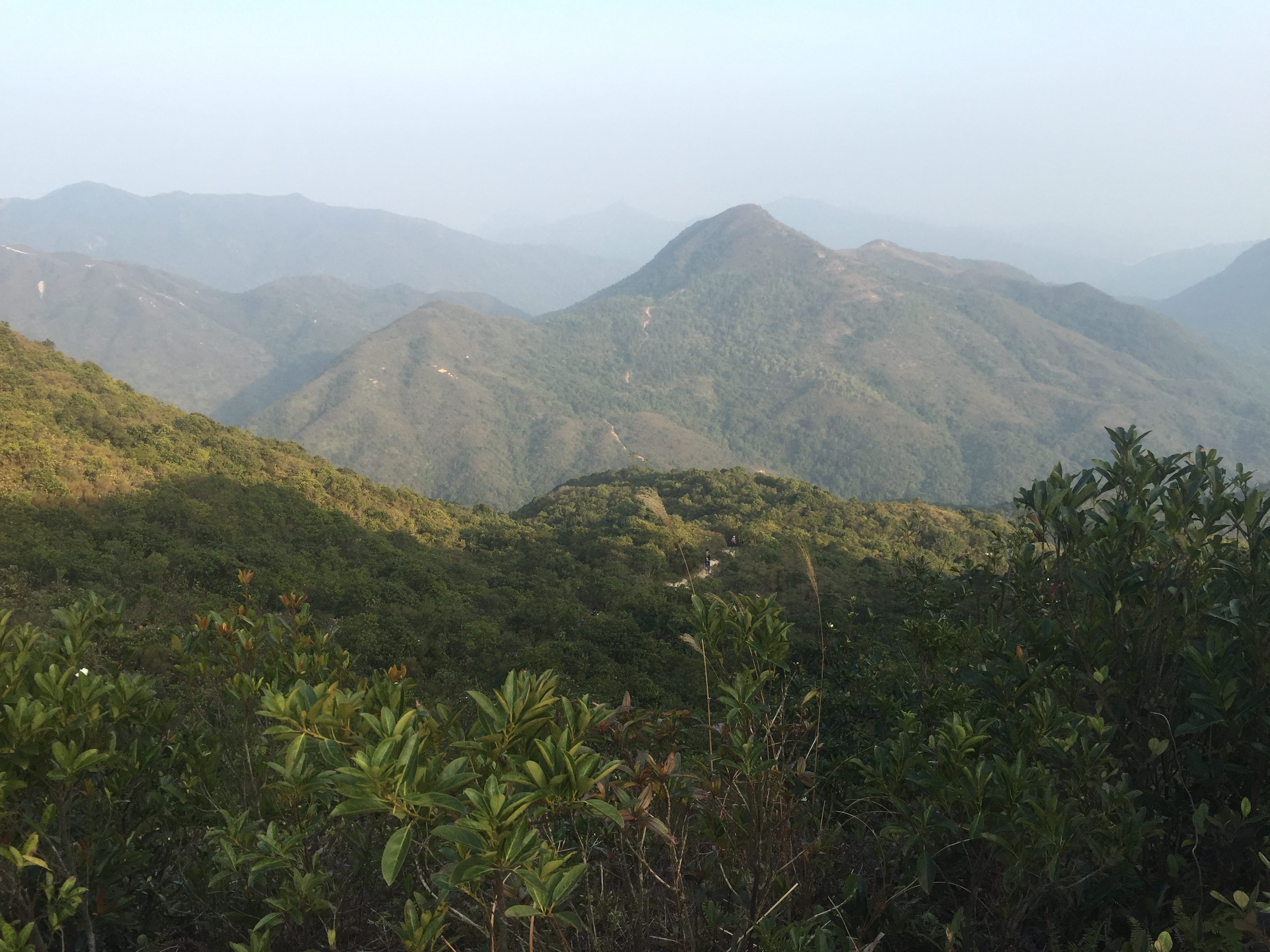 At the checkpoint,putting on an additional long skins, my long-sleeve lulumon top and a change of socks (the change of socks into a lighter pair was a bad mistake, should have kept the thick impact resistant ones on) Really Appreciating the support crew of Lisa, Sarah, big Rupert and smaller Rupert it was awesome to have someone to talk to. Although not wanting to get too relaxed, I managed to keep moving without too much of a little break. I did feel bad for leaving so quickly, after hearing they took 4 trains, and a taxi to meet me at the CP. Once leaving this Checkpoint, was a grind straight up another hill. A chance to charge my Watch/s and get the night light out. Love my AYUP lights, absolutely no issue with visibility (just yet)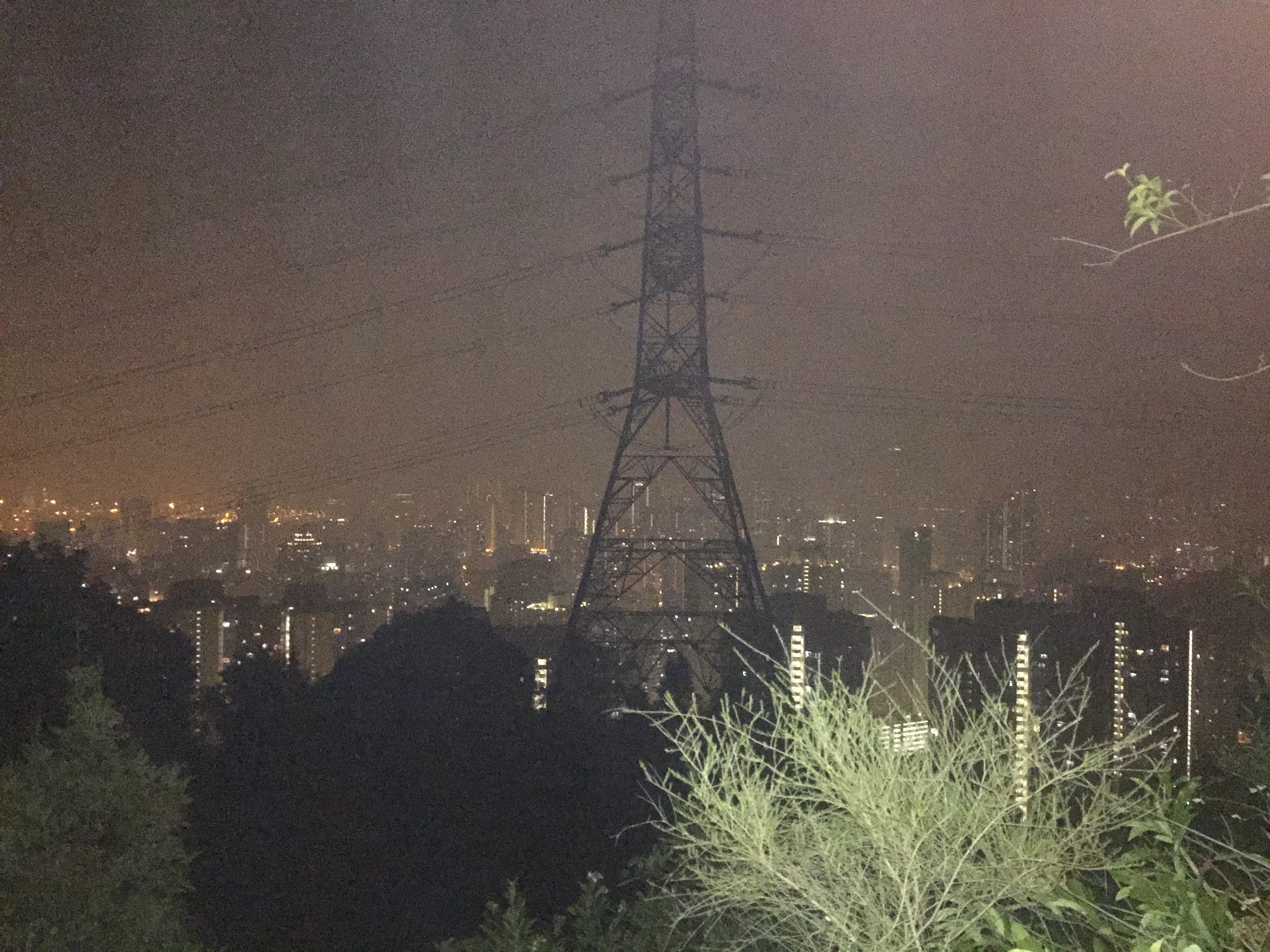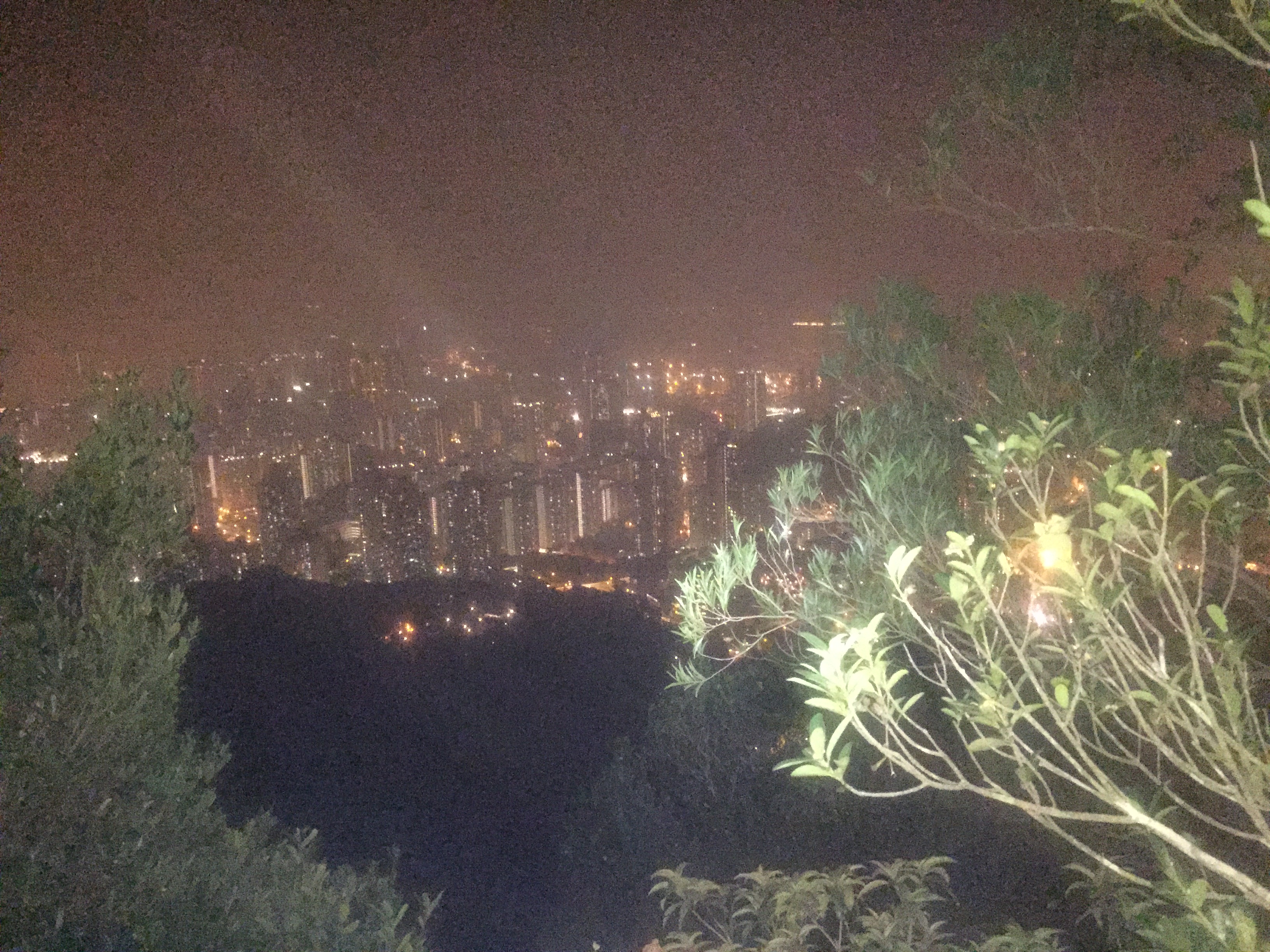 At this point given the darkness the scenic-ness of the Run disappears and the night experience comes on. Given the last CP mental stress, I made an effort at the CPs to check the distances and what the elevation profile is like for each of the upcoming sections, although these are all very common... Long and UP! Least my watch was calibrated with the official distances and I had an idea of when I would find the next checkpoint. Although reaching CP6 there was no chance of missing this, love the HK scouts! They put on a great support, dance act (love jnr Michael Jackson), and super keen to fill water bladders etc. Very cool CP. Moving onto the next CP was starting to find autopilot. Not too much running on the steeps, but had my fast power walking going, and my heart rate also thanked me, given the speed and heart rate of the earlier part of the course, I needed to keep it down on the second half of the course. Plus this section was alot of steep up and downs, too hard to try to run with the stairs and rock terrain, plus with getting tired and not as alert at this hour of the night. Moving on from the next CP7 provided another long grind hill, which kept on going and going. I should have pulled out the headphone music but I couldn't be bothered taking my pack off, then along way down and managed to see one of the famous food stealing monkeys (albeit brief) before heading back up another hill, to the next CP8 - near there!!!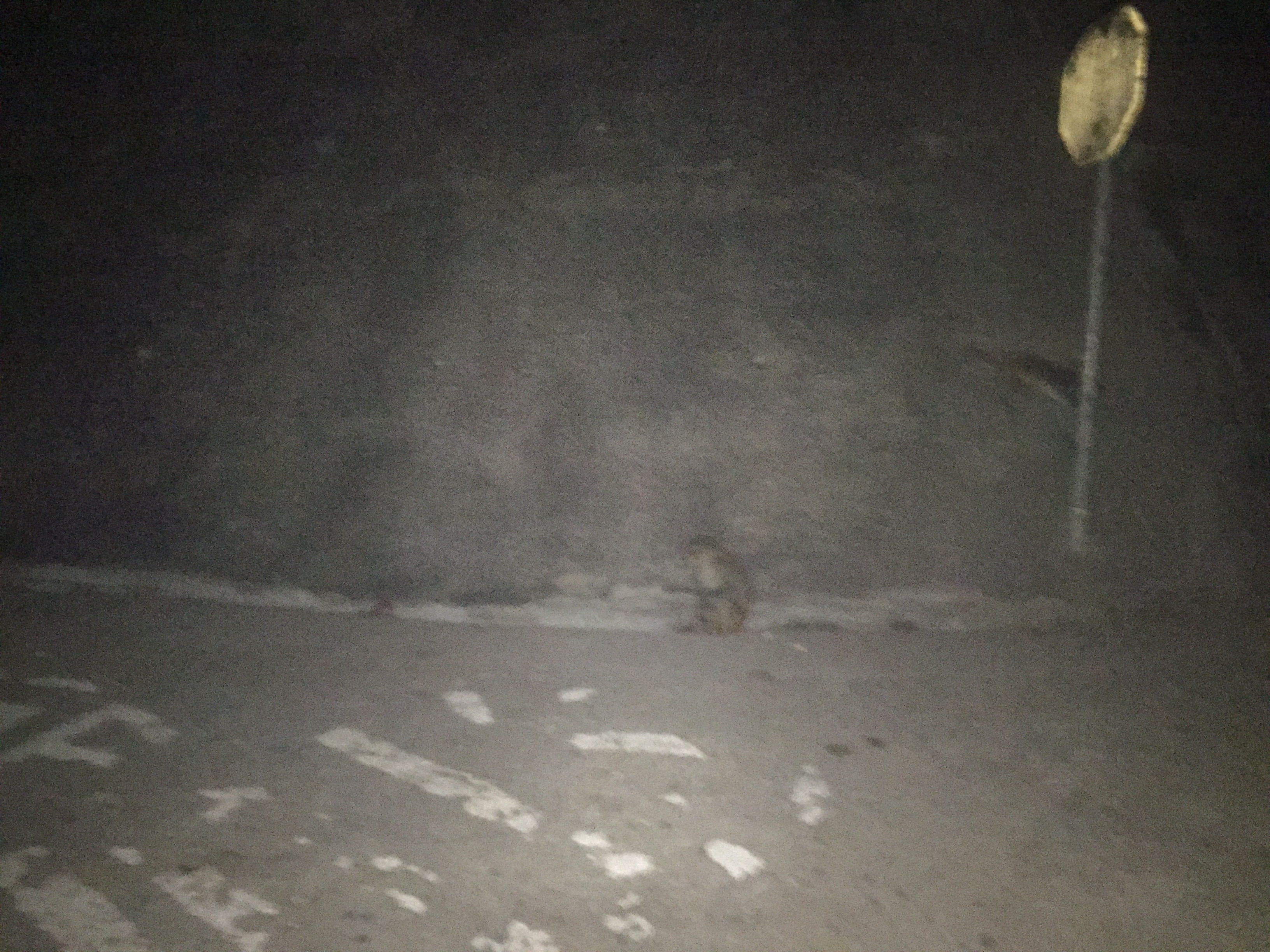 Moving on from CP8, this would have to be the hardest section by far. Given you can see the hill in front of you, also it's well known that its officially 1600+ stairs up (not including inclined path) - it was a long hard slog - with a few breaks "To enjoy the view" and to find my breath, but it also came at the right time - to find a need to keep pushing, as I was starting to get worried about not making the 24h cutoff - if I took it too easy. After making it to the top, it was a relentless drop of nearly 200 meters, the start the incline again still on trail paths until finally finding the Road! Least i didn't have to concentrate on the road, but would have to thank the guys I was running with (the last one had some sort of indonesian music playing through a loud speaker in his hand), at first it bugged me, but I soon got over it once I realised I could latch onto them and still finish at a reasonable time. Heading up the long grind road, visibility was terrible, there were points I could only see 10m in front and behind me and no other runners, got me a little freaked a couple of times but fortunately it wasn't too long between course markers. Finally one last grind down a steep terrian, to the CP9, I don't think I stayed too long here - I just wanted to be done, so I kept going and made the way back up the trail to the road. Came across "The Needle" something above 900m - looked at it for about 2 seconds, and started the pound down the hill on the bitumen. This was a combination of running a walking given my energy levels and pains. Although not experiencing major pains- just wanted to make it home safely.... Upon entering the finish area, was a very warm welcoming committee! A Bronze Trophy, a Jumper and a warm milo! and a change of clothes and shoes.
Technology
I had my Garmin Fenix 2 (which needed 2 recharges) and the 310XT (as backup in my pack). My Garmin Vivofit also clocked up 97,000 steps from 8am - midnight and 35,000 from midnight until 7am ish.
Nutrition
I originally planned on taking Hammer Fizz tablets, Electrolytes and Perpetuem. I had stocked up on them for the race, about 30kms in I couldn't handle anymore Perpetuems and just ate the food at the checkpoints (which was awesome), still maintained the Electrolytes and the Fizz tablets which I rate.
Injuries
I did get a couple of my niggling calf nerve spasms from 40km - 80km mainly when landing on my toes to run. To fix and relieve this, landing more on my heel and applying pressure on the calf at the CPs seem to prevent this from flaring up. Some things that bugged me about the event, not the organisers fault, more the difference between Australia and HK;
Runners who use walking poles are ok, but when they drag them along on the bitumen or trails - it's pretty annoying. Also if you are in front of one, and they are constantly stabbing near your feet.
Attending these events with audible stereos. Just wear headphones. They also have double adapters if you want to share music.
It's amazing how little communication there was on this course. I am not sure it's a language barrier, but communication and running overtaking commentary is very limited, and sometimes dangerous.
Would I do it again, probably not (unless I had someone really keen to do it with me), given all the other other regional options that are available. But certainly recommend it, it's a part of Hong Kong that not many people ever see, and these events are the best by far way to get out and see all corners of countries you may think you know.
Official Description here