2018 Jakarta - Mt Gede and Mt Pangrango
One of my better, work trip expeditions, where I was in Jakarta  over a weekend. Not my normal routine, but just the way the work trip planned out. Having the option of staying in the hotel and doing something local (which I had already done), I found these two volcanos - which were tagged as the highest peaks nearby. Trying to work out logistics, as they where about 100km away and with the language and public infrastructure issues, I organised through the hotel a driver to meet me at the hotel and take me there and back. As part of going into the National Park, as foreigners, we also needed to get a permit (officially 350k IDR), and have a guide. Which was going to cost me 1.1M IDR ($100 AUD). Since this was meant to be organized beforehand (weeks apparently) I was ok with paying this. The payment was to go to the guide at the start. Getting up for a 3.30am departure from my Jakarta hotel, and driving for 2 hours, we made the meeting point (at 5.30am). The gate entry to the reserve was locked, and there was no guide in sight. The phone rang out a couple of times. The sun had just risen, and from some of my previous research found there was a few points where you could get into the reserve to bypass the main gate. So we ventured up towards the golf club, and there is a nice easy entry there (as per my strava route).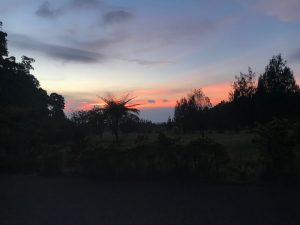 Once I was on the trail at sunrise, it was awesome - actually happy not to have a walking guide, as well.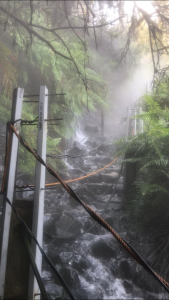 After about 4km, there was a hot spring creek crossing. Very novel and different! Also some awesome lime clear streams. Lots of fast flowing water. Although i wasn't game to fill up my water bottle.
Took about 7km (and about 1km of elevation), I was the first junction, thinking that Mt Pangrango would be less visited,  I opted for that first. So after another 4km (600m of elevation) I made it to the top. Note to others, follow the red and white markers - they make it a lot easier! The yellow and black are the not recommended path - which I learn after a few major steep climb sections.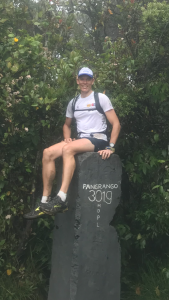 Reaching the top, I met some other hikers (who had camped 3/4 of the way up and made this a day trip) - it was great to hear some of their local knowledge of the area. Also advised me to check out the crater - something I didn't plan to do. But the flowers and fog were surreal. Back on way down, managed to get down in a reasonable timeframe. Once at the junction, of the 2 Volcanos, I could either return home, or go up the 2nd (Mt Gede - the active one). Bit of a no brainer in the end. Although this section up was similar 3km uphill (500m of elevation), but there was rubbish everywhere! Not the best views as part of the climb, and lots of volcano rock, with handrails and more rubbish. Once on the crater edge, the sulphur smell was dominant and was pretty cool looking down into the crater and seeing the smoke coming up.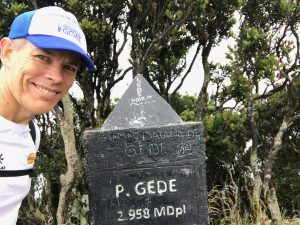 Not long after checking it out, a bit of a chat to some other runners, I head back down the way I came. On the way back down, I was thinking about the entry, and if my guide was there waiting for me (for 6 hours?).. so I ducked around through my little entry point and found my driver! He was stoked to see me and vice versa, as I was worried that he would have bailed on me. Although I hadn't paid him either so good chance that he would have stayed.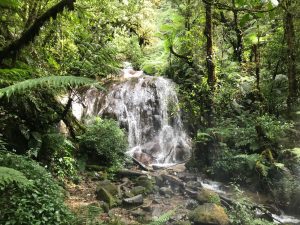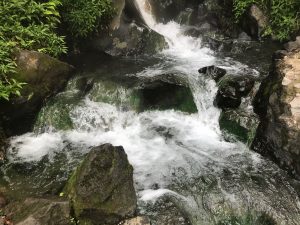 I managed to get a quick shower at the golf club building, and got into some clean clothes. So we took off back to the hotel. No sign of the guide - so I kept my 1.1M IDR and then deal with the day traffic in Jakarta - I think it took about 4 hours to get home! But I could stretch in the van so it was ok - plus there was lots to look at and admire. Plus looking in the distance I got to appreciate the 2 volcanos that I just ventured up.... Food: None.  Just my 1.5l water and a hand bottle with 1 serve phytosport Backpack: Picked up a
Thule?!
one in a shopping center. I think actually love it better than my Salomon one! Had an icebreaker under in my pack and was tempted to put it on a few times - but running kept me warm enough. Strava: To view the journey from the air: https://www.relive.cc/view/1598579107 Tips:
Start and End where I did. Easy access to the start of the track.
You can do both hills if you run where possible. Lots thought it couldn't be done in a day.
There is no phone signal at all. Tell your pickup driver a reasonable timeframe. Fortunately I did.
Get there early and enjoy the early part of the day to start the climb
Wear decent shoes. I saw lots with dress shoes or broken ones
Don't slip in the hot springs creek crossing, unless you want to burn your feet.