2021 Brisbane Trail Marathon - Half
02-MAY-2021
A relatively last minute sign up to this event - having done it a few years ago - it's a good tough loop. But with lots of different types of terrian - it's a great course and event.
Knowing I was heading to Ankle Surgery the following week, I was looking for something pre-surgery that would bea good challenge - but not inflame the ankle too much - athough my surgery was removing a pesky ganglion cyst - so it was mainly skin related.
Starting at Gold Creek Reservior, heading straight up towards South Boundary Rd, I tried to keep to my new life race plan of walking the hills. Managed to this well - also having a few conversations with some familiar faces - it's always great to catchup on a hill where normally one of you is out of breath.
Heading down Centre Road - a lovely misty morning downhill run into the Enogerra Creek lowpoint then switching gears again and back to a grind back up to Mt Nebo Rd.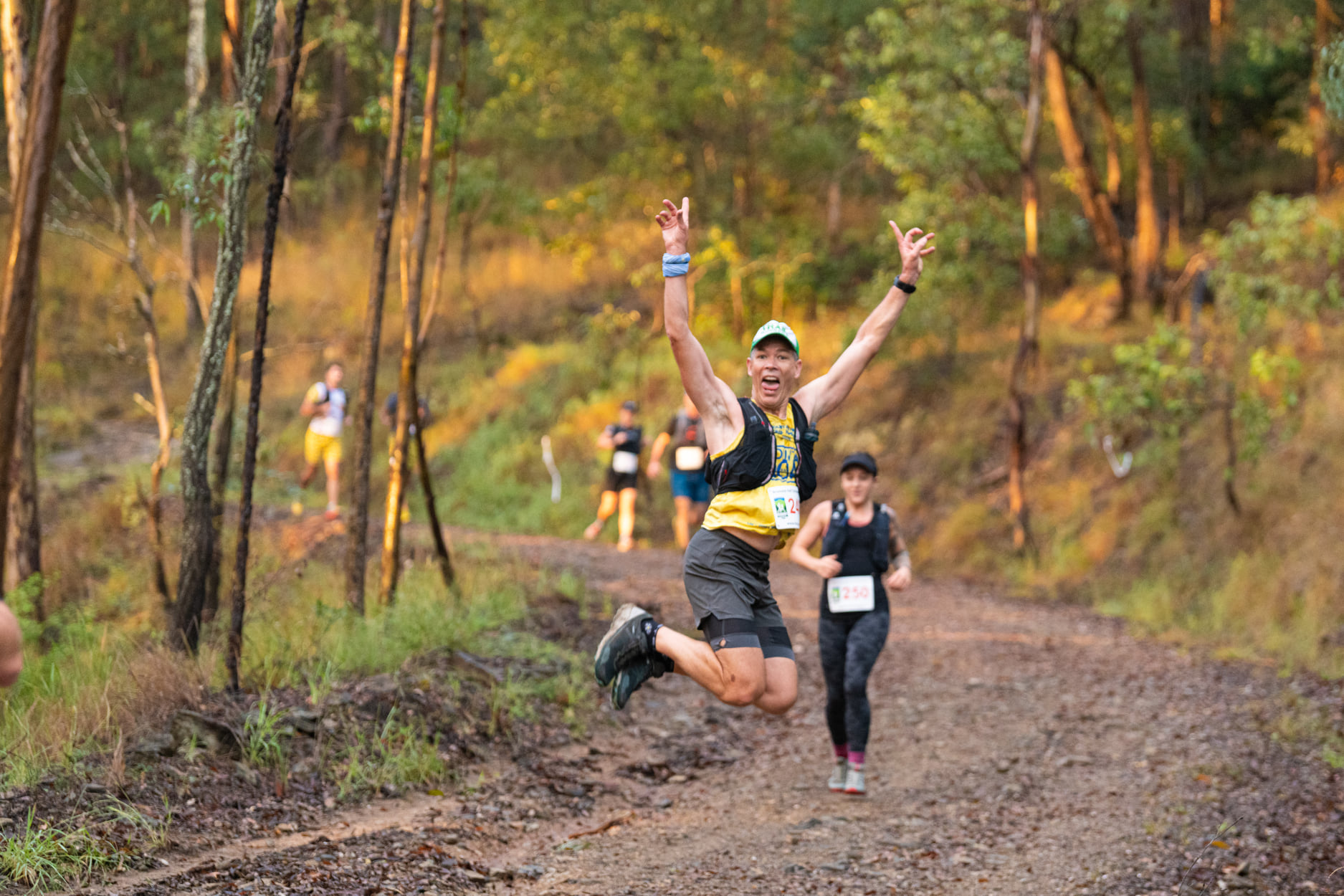 Back on some more familiar trails, heading down Hell Hole (as I was only here a few days ago, doing a Guzzler 50km recce), and then back up to South Boundary Rd.
From here we take the right turn to a section of the Pinnicles Loop (where I nearly always go left to head home) and venture up and down each of the hills.
Was also super seeing the faces of BTR at the checkpoint! Such a great community of support!
Fortunately knowing this loop made it easier as I knew what was ahead - although seeing Gus at the top of the last big hill was also a pleasent surpise - although he missed my jump shot ;)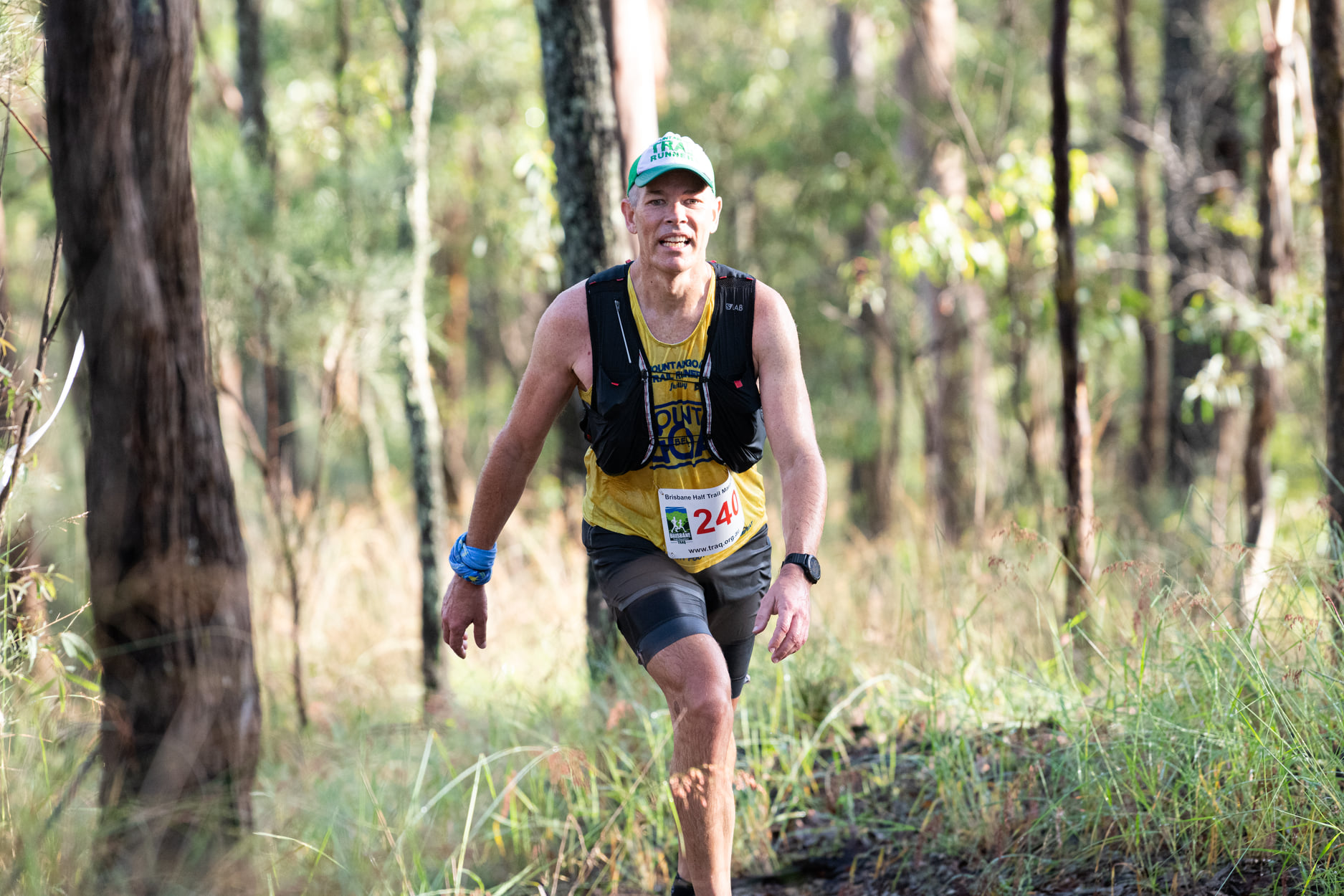 Heading back down to the finish is a really nice single trail, that I haven't been on a few years and really should do it more. Such a nice section of the course, and after this - literially popping out at the finish line for a well earned burger and softdrink - put on by TRAQ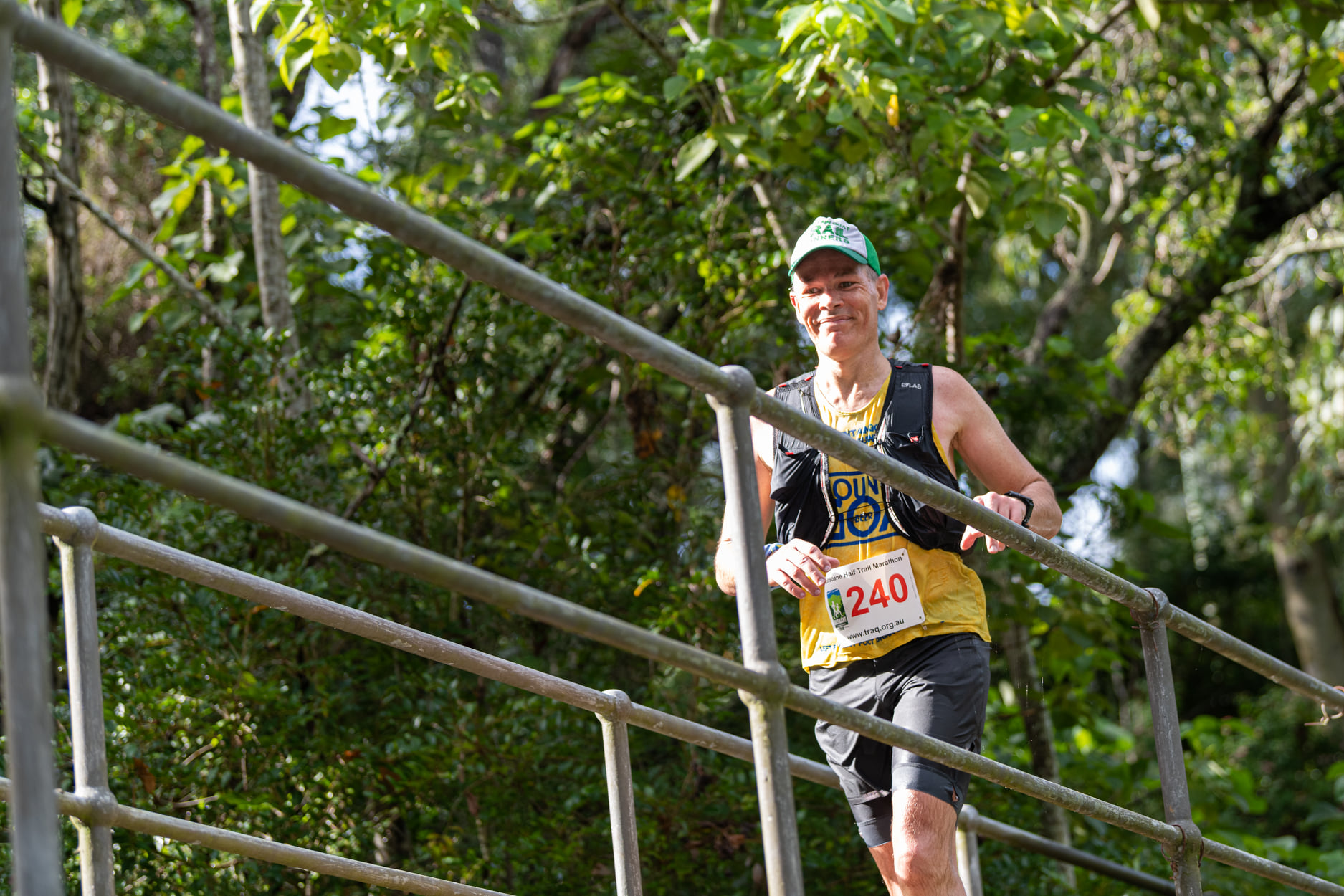 Great course - great event - will be back if the diary suits!
Logistics:
Gear: Saloman Sense Pro - old faithfuls
Nutrition: Trying out Infint - 3 serves was just right. No other food needed and felt good t he whole way which energy at the end. 2 flasks full of mix and 1 spare to be topped up on course.